Low price customized stainless dish table - Solio Stainless Steel
---
Solio Stainless Steel provides one-stop services such as stainless dish tables, low price, customized, etc. It is professional, reliable and trustworthy.
Looking for high-quality Low price stainless dish table, are you troubled by the complicated market choices and low-quality products? Solio Stainless Steel, a company specializing in stainless dish table manufacturers, offers you the ideal choice. Our stainless steel vegetable tables not only have a beautiful and elegant appearance, but are also of high quality and can meet your various needs.
1. Professional customized stainless dish table
Solio Stainless Steel has a professional design team and advanced production equipment, able to provide customized services according to your needs and specifications. Our stainless steel food tables not only perfectly match your dining room décor, but also meet your specific needs, whether it's size, shape or functionality.
2. High-quality stainless steel materials
We strictly select high-quality stainless steel materials to make our products. This material is corrosion-resistant and easy to clean, providing long-term protection for your dining table. In addition, we will also perform special treatments on the stainless steel surface to improve its ability to resist scratches and fingerprints, so that your dining table will always look like new.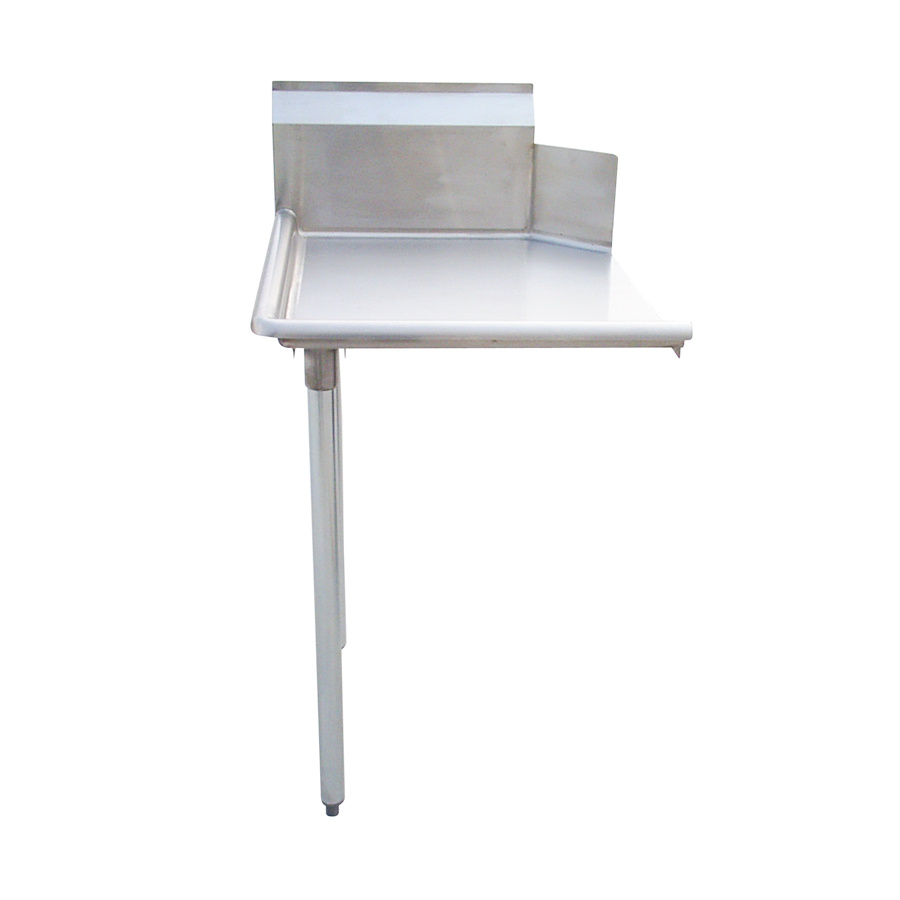 3. Perfect after-sales service
By purchasing our stainless steel dining table, you not only get a high-quality product, but also enjoy our full range of after-sales services. Within a period of time after purchase, if you have any problems during use, our professional team will promptly answer your questions and provide repair services to ensure that your use experience is worry-free.
Solio Stainless Steel brings you an excellent user experience with its professional technical strength and high-quality products. We are committed to providing high-quality solutions for customized stainless steel food tables, giving your restaurant a unique style and charm. Visit our website now and let Solio Stainless Steel's stainless steel dining table add a beautiful touch to your restaurant!
---