Customized Stainless Steel Undershelf Work Tables - Enhancing Efficiency and Organization in Your Workspace
---
Looking for high-quality stainless steel undershelf work tables? Our company offers a wide range of customizable options to meet your specific workspace needs.
Efficiency and organization are key factors in creating a productive workspace. When it comes to work tables, stainless steel undershelf options provide the durability and functionality required for various industries. Our manufacturers specializes in offering customized stainless steel undershelf work tables that are designed to meet the unique requirements of your business. With our high-quality Stainless Steel Undershelf Work Tables products, you can optimize your workspace and streamline your operations.
Our stainless steel undershelf work tables are built to last. Constructed from high-quality stainless steel, they offer exceptional durability and resistance to corrosion. This ensures that your work table will withstand the demands of your daily operations, providing a reliable and sturdy surface for various tasks. From food preparation in commercial kitchens to assembly lines in manufacturing facilities, our work tables are designed to endure even the toughest environments.
Versatile Design to Suit Different Work Environments
We understand that different industries have unique requirements when it comes to work tables. That's why our stainless steel undershelf work tables are available in a variety of designs and sizes to suit your specific needs. Whether you need a compact table for a small workspace or a large table for a busy production area, we can customize our products to fit your requirements. With adjustable undershelves, you can easily organize and store your tools, equipment, and supplies, maximizing efficiency and productivity.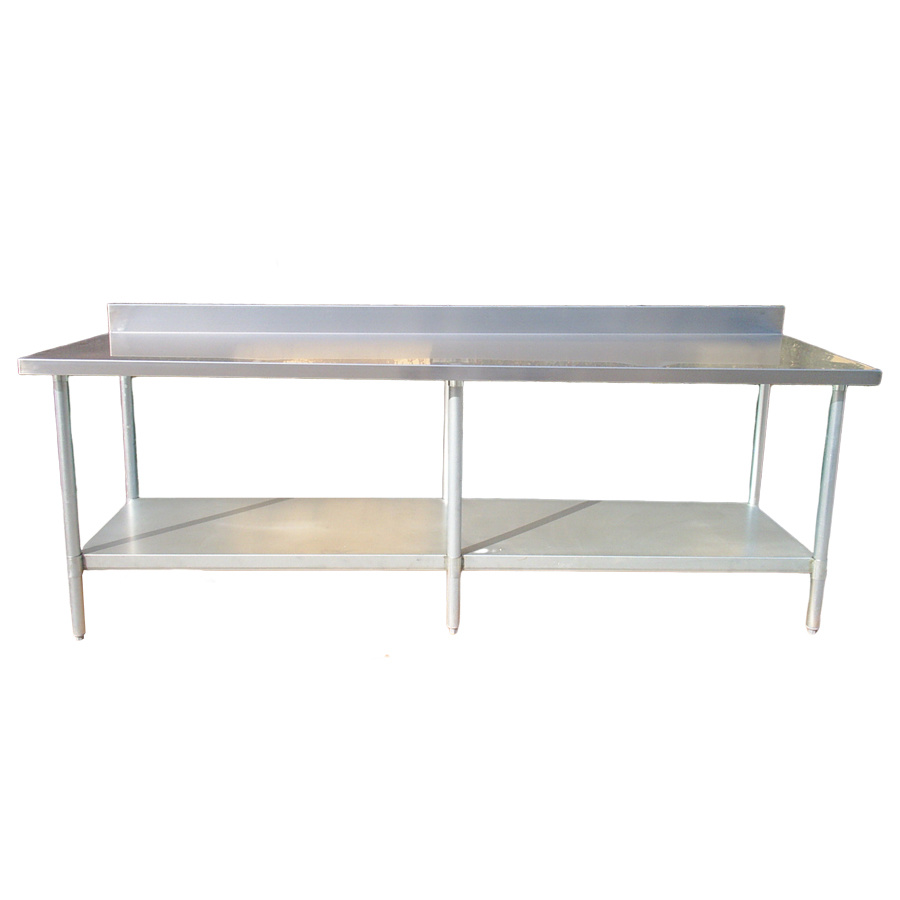 Customization Options for Enhanced Functionality
At our manufacturers, we believe in providing tailored solutions for our customers. That's why we offer customization options for our stainless steel undershelf work tables. From adding additional undershelves and drawers to incorporating specialized features like built-in sinks or cutting boards, we can create a work table that perfectly matches your workflow and operational needs. Our team of experts will work closely with you to understand your requirements and deliver a customized solution that enhances functionality and efficiency in your workspace.
When it comes to stainless steel undershelf work tables, our manufacturers is your trusted partner. With our customizable options, durable construction, and versatile design, we provide the perfect solution to enhance efficiency and organization in your workspace. Don't settle for generic work tables that don't meet your specific needs. Choose our stainless steel undershelf work tables and experience the difference in performance and functionality. Contact us today to discuss your requirements and let us create a customized work table that optimizes your operations.
---